Marine Floating Harbor Offshore Barrier For Stopping Vessels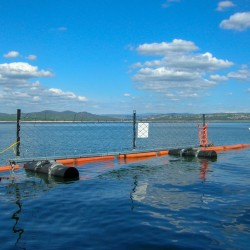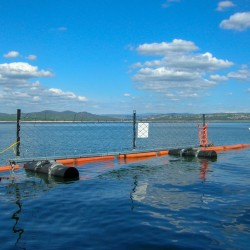 | | |
| --- | --- |
| Categories | Port Security Barrier |
| Brand | Jerryborg Marine,safe docking,safe mooring |
| Model | JRBMA-01 |
| material | HDPE, steel |
| application | navy protection |
| port | Qingdao port |
| certificate | ISO9001: 2015 |
| place of origin | Qingdao, China |
| product name | harbor offshore barrier, port security barrier, floating barrier |
| color | black |
| size | customized sizes |
| Update Time | 2022-01-17 |
Marine Floating Harbor Offshore Barrier For Stopping Vessels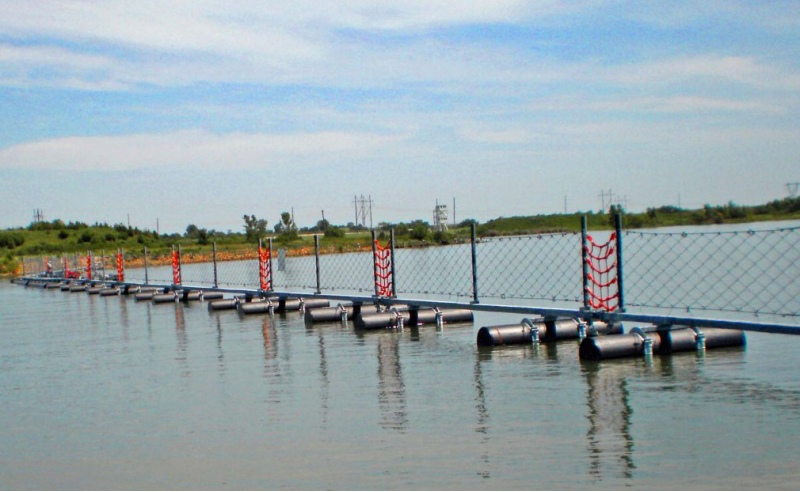 Harbor offshore barrier is designed as a maritime barrier security system 
for navy military and civilian use, including PSB 5500 Port Security Barrier 
System, PSB 600 Port Security Barrier System, PSB-T Port Security Barrier 
System. Jerryborg is specializing in supplying all types of harbor floating 
barrier according to customer's request. 
Harbor Floating Barrier Application
Harbor floating barrier is able to stop the invasion of the ships as follows.
1.FIAC 
2.BBIED
3.Multiple ships and groups attack
4.Low speed,heavy tonnage vessel
5.High speed, low tonnage vessel
6.The intruder at full speed before,during and after the impact
In addition to these applications, PSB-T barrier system is able to stop attacks on naval bases, ships,military strategic ammunition and fuel depots, nuclear ships/submarines, and military support facilities.
Harbor Floating Barrier Performance
1. Durability and stabilization : The thickness and diameter of HDPE pontoon make sure the structural strength is strong enough to withstand the weight 
of the heavy steel beam and netting to stop the vessels with high energy.
2. Easy and cost-effective to maintain: The design of simple system structure and composite  makes sure it's easy and cost-effective to maintain. 
3. Simple to operate: Light system and relatively low wind, current and wave loading on the system makes sure that the gates are easy to open or closed.
Harbor Floating Barrier Specification
| | | |
| --- | --- | --- |
| Type | Ultimate stopping energy | Working stopping energy |
| PSB5500 | 9.09M ft lbf/12.33 MJ | 5.49M ft lbf/7.44 MJ |
| PSB600 | 5.90M ft lbf/7.99 MJ | 2.49 ft lbf/3.37 MJ |
| PSB-T | 5.90M ft lbf/7.99 MJ | 3.70M ft lbf/5.01 MJ |