Marine Rubber Fende Super Cone Fender For Dock Boat Jetty with High Performance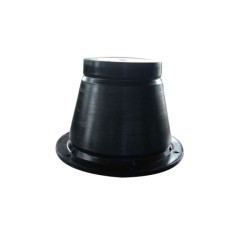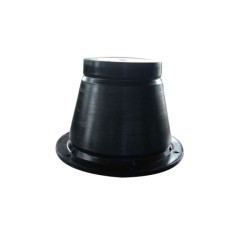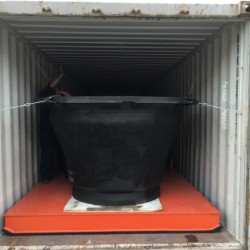 | | |
| --- | --- |
| Categories | Super Cone Rubber Fender |
| Brand | Jerryborg Marine,safe docking,safe mooring |
| Model | JRBMA-01 |
| port | Qingdao port |
| material | NR |
| MOQ | 1 pcs |
| color | black |
| product name | SCN fender, super cone rubber fender |
| usage | protect vessels |
| certification | BV, CCS,LR |
| size | customized |
| Update Time | 2022-01-17 |
Marine Rubber Fende Super Cone Fender For Dock Boat Jetty with High Performance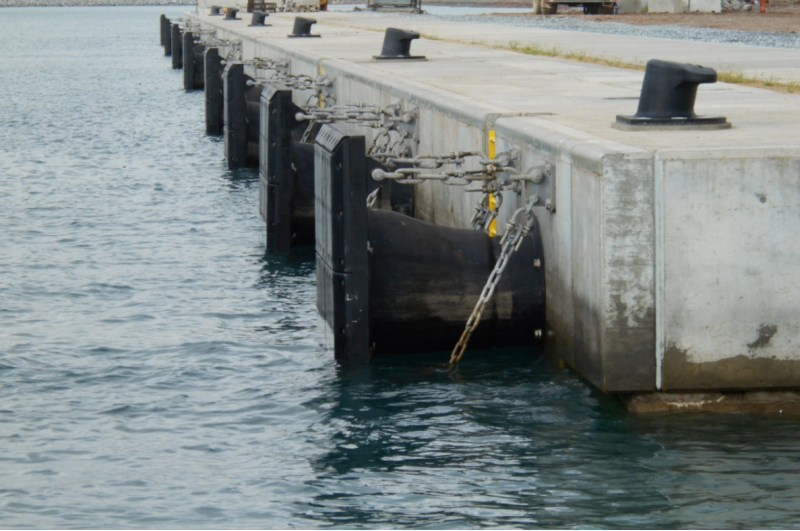 Super Cone Fender
Super cone fender is designed on the basis of cell fender and regarded as one of the most efficient rubber fenders with high energy absorption performance. Super cone fender is suitable for big port construction and upgrade. And it's usually mounted with an UHMW-PE line frontal frame to reduce the hull pressure. 
Compared with the super cell rubber fender in the same size, super cone fender has better energy absorption. And super cone fender system has stable performance even in severe marine environment.        
Super Cone Fender Features 
1. More reasonable structure, 70%-72.5% deflection, double energy absorption than other same sizes fenders, long term service life with low cost of dock projects.
2. The performance is almost changeless during vessels' angular berthing under 10º
3. Frontal panel can reduce the surface pressure to the ship, surface pressure could be controlled below 200KN/m², it's suited to berthing large ship.
4. UHMW-PE pad is fixed with frontal panel to reduce the friction factor between ship and fender system, this can extend the service life of fender system through reducing the shear force.
5. Flexible and convenient installation.
Super Cone Fender Structure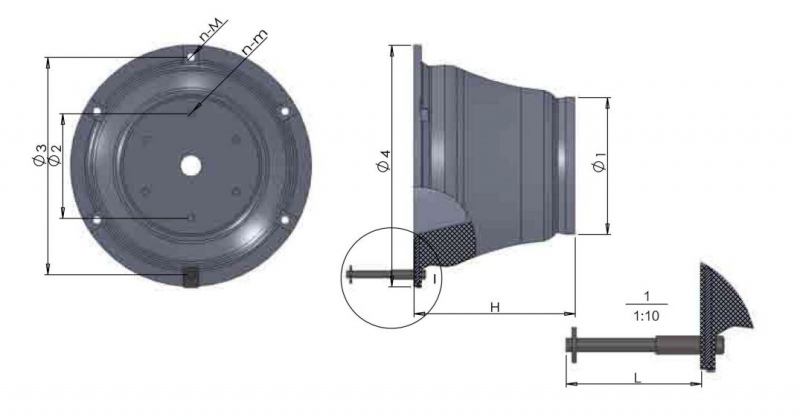 Super Cone Fender Specification
| | | | | | | | | | |
| --- | --- | --- | --- | --- | --- | --- | --- | --- | --- |
| Spec. | H | | | | | n | m | M | Ref.Weight(kg) |
| 500H | 500 | 425 | 325 | 675 | 750 | 4 | M24 | 30 | 140 |
| 600H | 600 | 510 | 390 | 810 | 900 | 6 | M24 | 30 | 232 |
| 700H | 700 | 595 | 455 | 945 | 1050 | 6 | M30 | 38 | 395 |
| 800H | 800 | 680 | 520 | 1080 | 1200 | 6 | M36 | 44 | 540 |
| 900H | 900 | 765 | 585 | 1215 | 1350 | 6 | M36 | 44 | 760 |
| 1000H | 1000 | 850 | 650 | 1350 | 1500 | 6 | M42 | 50 | 1015 |
| 1100H | 1100 | 935 | 715 | 1485 | 1650 | 6 | M42 | 50 | 1505 |
| 1150H | 1150 | 998 | 750 | 1550 | 1725 | 6 | M42 | 50 | 1600 |
| 1200H | 1200 | 1020 | 780 | 1620 | 1800 | 8 | M42 | 50 | 1960 |
| 1300H | 1300 | 1105 | 845 | 1755 | 1950 | 8 | M48 | 60 | 2400 |
| 1400H | 1400 | 1190 | 930 | 1890 | 2100 | 8 | M48 | 60 | 3060 |
| 1600H | 1600 | 1360 | 1060 | 2160 | 2400 | 8 | M48 | 60 | 4600 |
| 1800H | 1800 | 1530 | 1190 | 2430 | 2700 | 10 | M56 | 70 | 6600 |