D Type Rubber Fender Durable Boat Marine Fender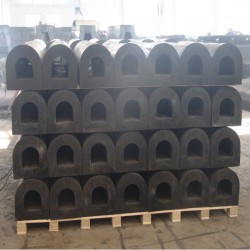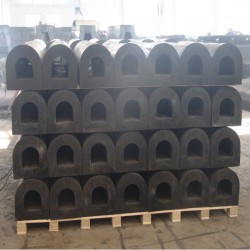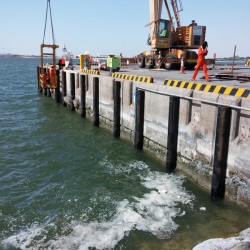 | | |
| --- | --- |
| Categories | D Type Rubber Fender |
| Brand | Jerryborg Marine,safe docking,safe mooring |
| Model | JRBMA-01 |
| material | natural rubber |
| color | black |
| application | protect vessels and docks |
| material | natural rubber |
| feature | high energy absorption |
| port | Qingdao,China |
| brand name | Jerryborg |
| Update Time | 2022-01-25 |
D Type Rubber Fender Durable Boat Marine Fender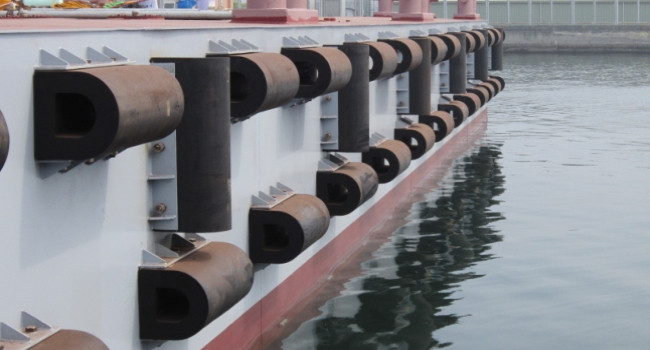 D type rubber fender
D type rubber fender is one of the most commonly used fenders on docks and ship side. Our D type rubber fender has been improved, the rated,compression, deflection, reaction, force, energy, absorption are better than the previous generation, which ensure better durability and applicability.

D type rubber fender is manufactured by extrusion, and there are a wide range of dimensions and designs. D type rubber fender with flat back makes it easy for installation on various surface and provide better protection for ships and wharf. Our D type rubber fenders are able to be installed horizontally, vertically or diagonally.

D Type Rubber Fender Features
1. D Type rubber fender can be supplied in long lengths with angle cut at the ends, with drilled holes as required for each application
2. Simple installation method
3. Small in size
4. Applicable for small quays, fishing boats, tugs, barges and pontoons.
D Type Rubber Fender Structure

D Type Fender Specification
Item

DD100

DD150

DD200

DD250

DD300

DD350

DD400

DD500

H

100

150

200

250

300

350

400

500

B

100

150

200

250

300

350

400

500

D(Φ)

45

55

55

65

65

85

85

97

d

25

27

30

32

36

40

42

45

Bolt Size

M22

M24

M26

M27

M30

M36

M38

M42

Q

100-150

100-150

100-150

100-150

100-150

100-150

100-150

100-150

P

350-440

350-440

325-600

325-450

325-600

325-600

350-600

400-620

Reaction Force (KN/m)

77

115

153

191

230

268

306

383

Energy Absorption(KN-M/m)

1.4

3.2

5.7

8.9

12.9

17.6

23.0

35.9

Deflection

50%

Reference Weight (kg/m)

10

22

38

59

84

115

150

234