Marine Mooring Super Cell Rubber Fender (SC Type) with ISO17357 Certificate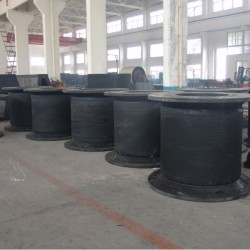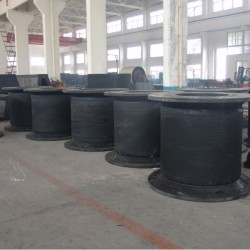 | | |
| --- | --- |
| Categories | Super Cell Rubber Fender |
| Brand | Jerryborg Marine,safe docking,safe mooring |
| Model | JRBMA-01 |
| place of origin | Qingdao, China |
| brand name | Jerryborg |
| material | natural rubber |
| usage | protect boat |
| color | standard color is black |
| size | customized size |
| certificate | CCS, BV, ABS, DNV, GL, LR,NK ,etc. |
| Update Time | 2022-01-25 |
Marine Mooring Super Cell Rubber Fender (SC Type) with ISO17357 Certificate
Super Cell Rubber Fender
Super Cell Rubber Fender is one of the most reliable and commonly used fender in the world. The super cell rubber fender becomes an extremely stable fender type with the circular mounting base.
Super Cell Rubber Fender has high absorption energy per unit weight. Also among all types of compressed fenders, it has the lowest compression performance change. Jerryborg supply with a wild range of super cell rubber fenders with various sizes from 500H to 3000H. 
The front of the super cell rubber fender is always equipped with frontal frame, which is including the steel panel and the UHMW-PE Facing Pad. The face pressure on ship panel and the friction coefficient are greatly reduced.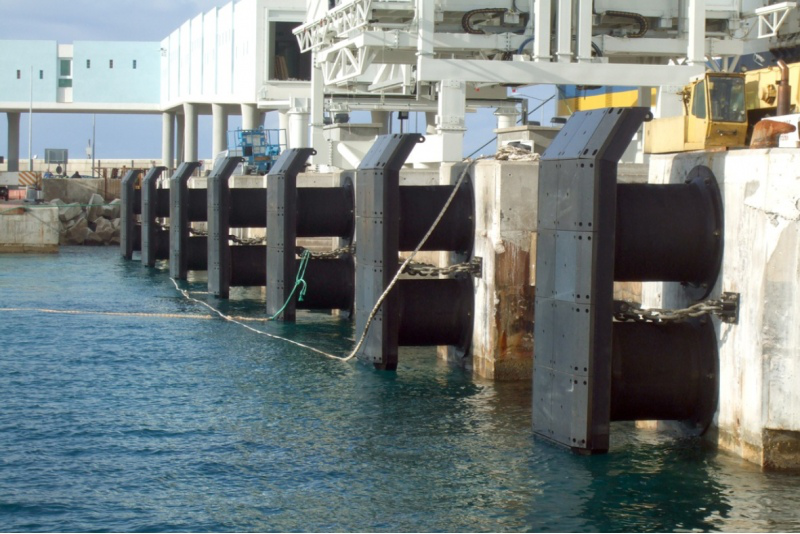 Super Cell Rubber Fender Features
1. High capability of energy absorption, low reaction force
2. Durable with a long usage life 
3. It has excellent multi-direction angular performance
4. Closed and opened front panels are both available
Super Cell Rubber Fender Structure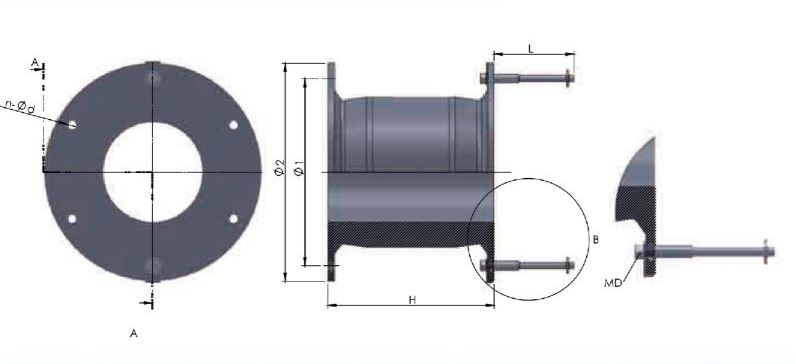 Super Cell Rubber Fender Specification
| | | | | | | | | |
| --- | --- | --- | --- | --- | --- | --- | --- | --- |
| Spec. | H | | | n | | MD | L | |
| 500H | 500 | 550 | 650 | 4 | 32 | 24 | 300 | 111 |
| 630H | 630 | 700 | 840 | 4 | 39 | 30 | 330 | 230 |
| 800H | 800 | 900 | 1050 | 6 | 40 | 32 | 360 | 412 |
| 1000H | 1000 | 1100 | 1300 | 6 | 47 | 39 | 430 | 825 |
| 1150H | 1150 | 1300 | 1500 | 6 | 50 | 42 | 500 | 1210 |
| 1250H | 1250 | 1450 | 1650 | 6 | 53 | 45 | 500 | 1500 |
| 1450H | 1450 | 1650 | 1850 | 6 | 61 | 52 | 570 | 2310 |
| 1600H | 1600 | 1800 | 2000 | 8 | 61 | 52 | 570 | 3030 |
| 1700H | 1700 | 1900 | 2100 | 8 | 66 | 56 | 620 | 3700 |
| 2000H | 2000 | 2000 | 2200 | 8 | 74 | 64 | 700 | 5260 |
| 2250H | 2250 | 2300 | 2550 | 10 | 74 | 64 | 700 | 7500 |
| 2500H | 2500 | 2700 | 2950 | 10 | 74 | 64 | 700 | 10750 |
| 3000H | 3000 | 3150 | 3350 | 12 | 90 | 76 | 800 | 18500 |