Yokohama Type Pneumatic Rubber Fender Floating Boat Bumpers



| | |
| --- | --- |
| Categories | CNT Pneumatic Rubber Fender |
| Brand | Jerryborg Marine,safe docking,safe mooring |
| Model | JRBM-01 |
| Product Name | Pneumatic fender |
| Material | nature rubber |
| Model | JRB-PF-01 |
| Fender Diameter | 0.5-4.5 meters |
| Fender Length | 1.0-9.0 meters |
| Standard | ISO: 17357-2014 |
| FOB port | Qingdao, Shanghai, Guangzhou |
| Terms of Payment | L/C, D/A, D/P, Western Union, MoneyGram, T/T, Paypal |
| Update Time | 2022-01-29 |
Yokohama Type Pneumatic Rubber Fender Floating Boat Bumpers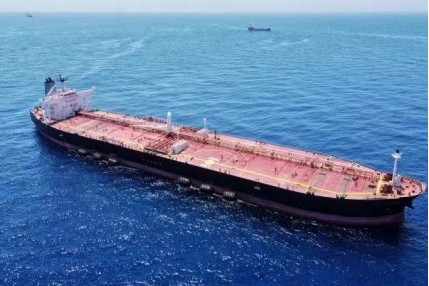 The pneumatic rubber fender was developed in 1958 in Japan. Progress in the development of such floating pneumatic rubber fenders is closely related to the progress and development of ship technology, and has to continuously cope with progressively larger oil tankers such as VLCC's, ULCC's, large gas carriers, bulk carriers and floating structures.

Pneumatic rubber fenders are used worldwide for ship-to-ship (STS) transfer operations, terminals, and for all kinds of ships, large tankers, vessels, docks, harbor wharves and ocean platforms. 

Pneumatic Rubber Fender Advantages
1. Safety and Reliability
Jerryborg Pneumatic Rubber Fenders are constructed of natural rubber, several layers of strong tire-cord, and are thus resistant to pressure and cutting. The safety factor adopted in the design of this fender is based on accepted theory and has been proven by extensive experimentation.
2. Patented Active Protecting Safety Valve Design
All Jerryborg Pneumatic Rubber Fenders (D>2500mm) are equipped with a safety valve to release the inside air in the event of accidental over-pressure.
  3. No Deterioration or Variation in Performance
Jerryborg Pneumatic Rubber Fenders utilize the compressive elasticity of air, therefore performance deterioration due to fatigue is absent.
Pneumatic Rubber Fender Specifications
Nominal Size

diameter × length

mm

Initial internal pressure

kPa

Guaranteed energy absorption (GEA)

Reaction force at GEA deflection

(R)

Hull pressure (Internal pressure)

at GEA deflection (P)

Minimum value at deflection 60 ± 5 % kJ

Tolerance ±10 % kN

Reference value kPa

500 × 1 000

50

6

64

132

600 × 1 000

50

8

74

126

700 × 1 500

50

17

137

135

1 000 × 1 500

50

32

182

122

1 000 × 2 000

50

45

257

132

1 200 × 2 000

50

63

297

126

1 350 × 2 500

50

102

427

130

1 500 × 3 000

50

153

579

132

1 700 × 3 000

50

191

639

128

2 000 × 3 500

50

308

875

128

2 500 × 4 000

50

663

1381

137

2 500 × 5 500

50

943

2019

148

3 300 × 4 500

50

1175

1884

130

3 300 × 6 500

50

1814

3015

146

3 300 × 10 600

50

3067

5257

158

4 500 × 9 000

50

4752

5747

146

4 500 × 12 000

50

6473

7984

154
Nominal size

diameter × length

mm

Initial internal pressure

kPa

Guaranteed energy absorption (GEA)

Reaction force at GEA deflection

(R)

Hull pressure (Internal pressure)

at GEA deflection (P)

Minimum value at deflection

60 ± 5 % kJ

Tolerance ±10 % kN

Reference value kPa

500 × 1 000

80

8

85

174

600 × 1 000

80

11

98

166

700 × 1 500

80

24

180

177

1 000 × 1 500

80

45

239

160

1 000 × 2 000

80

63

338

174

1 200 × 2 000

80

88

390

166

1 350 × 2 500

80

142

561

170

1 500 × 3 000

80

214

761

174

1 700 × 3 000

80

267

840

168

2 000 × 3 500

80

430

1150

168

2 500 × 4 000

80

925

1815

180

2 500 × 5 500

80

1317

2653

195

3 300 × 4 500

80

1640

2476

171

3 300 × 6 500

80

2532

3961

191

3 300 × 10 600

80

4281

6907

208

4 500 × 9 000

80

6633

7551

192

4 500 × 12 000

80

9037

10490

202