Air Tightness Hydropneumatic Fender Good Airtightness for Submarine Fender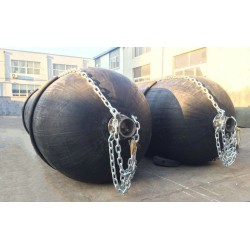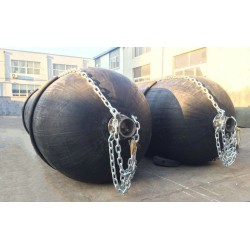 Categories
Hydropneumatic Fender
Album
View larger image
Brand
Jerryborg Marine,safe docking,safe mooring
Model
Hydropneumatic Fender
Color
black, white, grey
Production Standard
ISO17357-1:2014
Rubber Material
vulcanized natural rubber
Fender Diameter
500mm-4500mm
Fender Length
500mm-12000mm
Certificate
CCS, ABS, LRS, BV, GL, DNV, NK
Cage/Net
tire & chain net
Fender Type
hydropneumatic fender
Unit Price

US $ 1800

/

piece

FOB port
Qingdao Port
Terms of Payment
L/C, T/T, Paypal
Update Time
2020-01-18
Air Tightness Hydropneumatic Fender Good Airtightness for Submarine Fender

What is Hydropneumatic Fender ?

 

The Hydro-pneumatic Fender is a specialtype of the Pneumatic Fender designed for submarines berthing and submarine to aircraft carrier docking. 




The Hydropneumatic Fenders are partially filled with water and air. At bottom of the fender, it is equipped with a counterweight to keep the fender floating vertically in the sea.

Advantage of


 Hydro

pneumatic

 Fenders

?

Submerged contact area  

The hydropneumatic fender is vertically floating in the sea, so 

there is

 

S

ubmerged area for special docking. S

o far,

 

hydropneumatic fender is the best docking facility for 

submarine berthing.

Low hull pressure  The hydropneumatic fender

 is a special type of pneumatic fender, so it has the same low hull pressure like pneumatic fenders.

Adjustable draft  T

he 

hydropneumatic fender

 is partially filled with water with counter weight at bottom, it can adjust the draft by changing water-air ratio.

E

asy to Install and 

Movable  T

he 

hydropneumatic fender

 has a water valve at bottom. 

S

o after the berthing is finished, you can drain away filled water and pull back.

  

>> Dimensions Hydro-pneumatic Fender 

Pneumatic 50 fender size and performance requirements
Nominal size
diameter x length mm
Initial internal
pressure Kpa
Guaranteed energy absorption (GEA)
Reaction force at GEA deflection (R)
Hull pressure (Internal pressure) at GEA deflection (P)
Minimum value at deflection 60 ± 5 % KJ
Tolerance ±10 % KN
Reference value KPa
500 x 1000
50
6
64
132
600 x 1000
50
8
74
126
700 x 1500
50
17
137
135
1000 x 1500
50
32
182
122
1000 x 2000
50
45
257
132
1200 x 2000
50
63
297
126
1350 x 2500
50
102
427
130
1500 x 3000
50
153
579
132
1700 x 3000
50
191
639
128
2000 x 3500
50
308
875
128
2500 x 4000
50
663
1381
137
2500 x 5500
50
943
2019
148
3300 x 4500
50
1175
1884
130
3300 x 6500
50
1814
3015
146
3300 x 10600
50
3067
5257
158
4500 x 9000
50
4752
5747
146
4500 x 12000
50
6473
7984
154