Air Tightness Hydropneumatic Fender Good Airtightness for Submarine Fender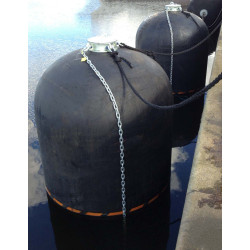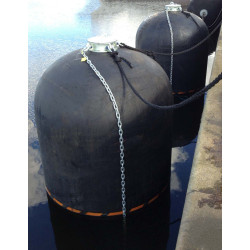 | | |
| --- | --- |
| Categories | Hydropneumatic Fender |
| Brand | Jerryborg Marine,safe docking,safe mooring |
| Model | Hydropneumatic Fender |
| Color | black, white, grey |
| Production Standard | ISO17357-1:2014 |
| Rubber Material | vulcanized natural rubber |
| Fender Diameter | 500mm-4500mm |
| Fender Length | 500mm-12000mm |
| Certificate | CCS, ABS, LRS, BV, GL, DNV, NK |
| Cage/Net | tire & chain net |
| Fender Type | hydropneumatic fender |
| Update Time | 2022-01-17 |
Air Tightness Hydropneumatic Fender Good Airtightness for Submarine Fender

What is Hydropneumatic Fender ?
The Hydro-pneumatic Fender is a special type of the Pneumatic Fender designed for submarines berthing and submarine to aircraft carrier docking. 
Hydropneumatic Fenders are partially filled with water and air. At bottom of the fender, it is equipped with a counterweight to keep the fender floating vertically in the sea.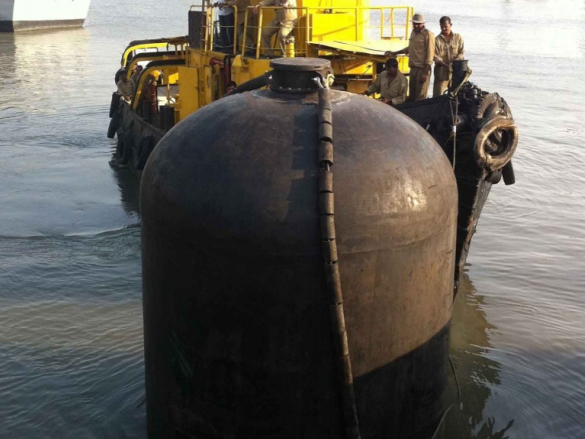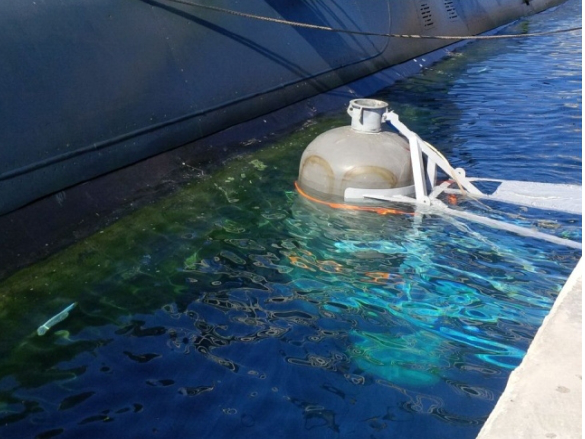 Hydropneumatic Fender Advantages

1. Submerged contact area
the hydropneumatic fender is vertically floating in the sea, so there is Submerged area for special docking.
so far, hydropneumatic fender is the best docking facility for submarine berthing.
2. Low hull pressure
hydropneumatic fender is a special type of pneumatic fender, so it has the same low hull pressure like pneumatic fenders.
3. Adjustable draft
The hydropneumatic fender is partially filled with water with counter weight at bottom, it can adjust the draft by changing water-air ratio.
4. Easy to Install and Movable
The hydropneumatic fender has a water valve at bottom. So after the berthing is finished, you can drain away filled water and pull back.
What is the pneumatic fenders application ? 
What is the pneumatic fenders application ?