What is the advantage of marine airbag made by Jerryborg Marine ?
The Advantage of Marine Airbag Made By Jerryborg Marine

1. High Bearing Capacity
Inflatable marine rubber airbag's main technical requirement is regulated in CB/T 3795--1996 published by China State Shipbuilding Corporation and ISO14409:2011 ships and marine technology — Ship launching air bags .
Jerryborg adopts new rubber formula and high-strength enhanced synthetic-tyre-cord layer, which improves the airbag's bearing capacity two times more than ISO14409:2011 standard.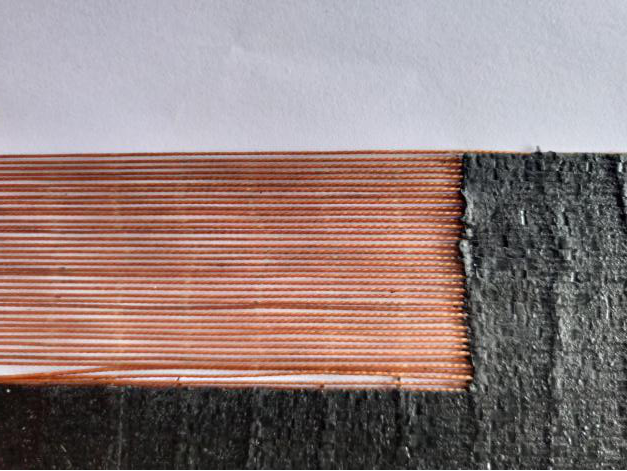 Synthetic-tyre-cord layer
The synthetic-tyre-cord layer of Jerryborg marine airbag adopts 1870dtex/2 (1870dtex/3 for option) chinlon tyre cord.
The strength & durability of airbag improves 40%, compared to polyester tire cord which is widely used by friendly competitors
2. High Kneading-resistance Capability
When the airbag is rolling under the ship bottom, it will suffer a "kneading force" from ship bottom and ground because of not uniform rolling speed, which could case problems like delamination, layer buckling, etc.
Jerryborg improved the manufacturing technique and raw material formula to strengthen kneading-resistance capability of the airbag and avoid worse accident.
Marine Airbag Production
Each layers of airbag are painting with specially formulated mucilage to dissolve dust & impurities.
The specially formulated mucilage
also higher the adhesiveness among each layers to guarantee the air tightness. While most of friendly competitors cut this process in production to save manufacturing cost.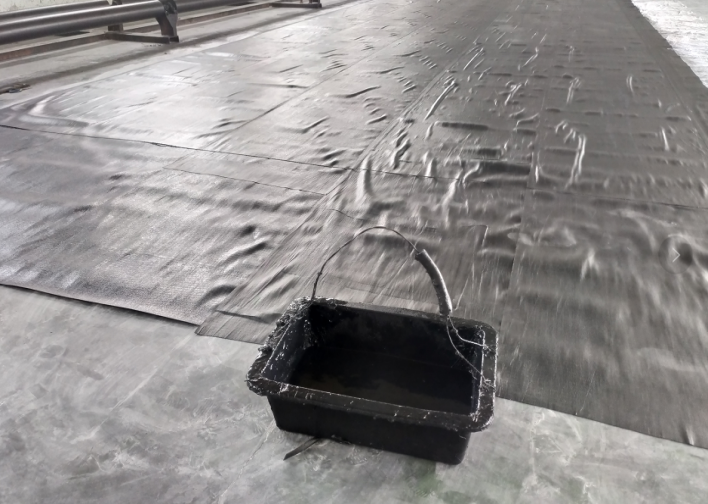 3. New Anti-explosion Design of End Part
The possibility of air leakage in the joint area of metal part and rubber part is also increasing as working pressure of airbag is added. After using for times under high working pressure, the airbag would burst and metal part would hurt workers.
Jerryborg invented new anti-explosion design of the airbag end part, increasing the bonding strength and air tightness between rubber body part and end metal part. Jerryborg airbag is working very well under higher working pressure without potential safety hazard.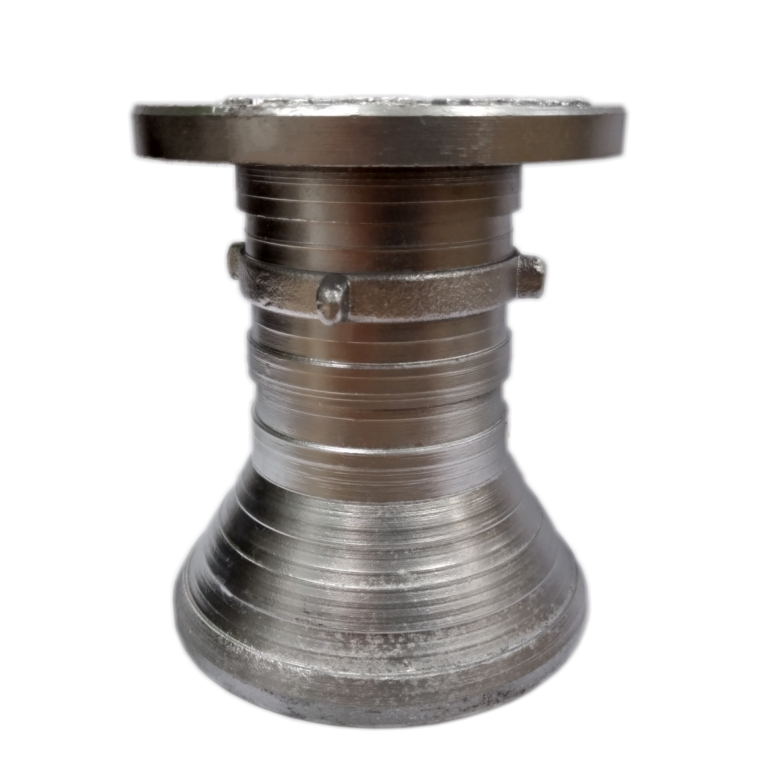 Marine Airbag Anti-explosion Head
High strength galvanized anti-release structure
casting metal part with chemlok coating.
chemlok coating strengthens the bonding between metal part and rubber body after vulcanization.
anti-release structure of the metal part makes the connection more tight.
4. Optimizing Structure Configuration
Jerryborg built a strength and intensity model to test compression performance, stress intensity and direction. After testing for many times, we got the stress changeing regularity and optimized structure configuration design. The new optimized airbag successfully passed blasting experiment and achieved good performance in practical use.
Ship Launching Airbag Hydraulic Blasting Test
Hydraulic Blasting Test is an all-around ultimate test for the performance, material, structure design, manufacturing technique of marine airbags.
The testing result of Jerryborg Marine Airbag is beyond industrial standard
Hydraulic blasting test for Jerryborg marine airbags Inspected by American customer and third-party detection institution
5. Good Abrasion-resistance Performance and High Ageing Resistance
The airbag is working under bad and poor condition, suffering from long time sunlight exposure, seawater corrosion, impurities pollution, etc. The surface of airbag must be equipped with high capability of abrasion resistance, ageing resistance, corrosion resistance.
Jerryborg airbag is made of natural rubber with special ingredients and unique manufacturing method. The finished airbag could working very well under above mentioned bad and poor working condition.
6. Higher Flexibility and Shock Absorption Capability
Jerryborg airbag is manufactured with unique integral twining technique. The airbag wall thickness is uniform with secondary seam in overlap joint. When rolling in slope and uneven ship path, the flexible airbag is helpful to reduce structure stress and ship launching risk.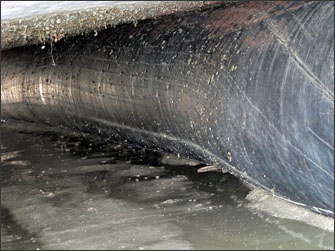 Rubber Airbag Distortion Phenomenon
Heavy distortion phenomenon would cause delamination among airbag layers, then to cause more serious accidents.
Such dangerous distortion phenomenon(like the photo) in ship launching process never happened to Jerryborg Marine Airbags