Nine Main Types of Pneumatic Rubber Fender
How many types of floating pneumatic fenders are available ?
Type I
—
Net-type
Pneumatic F
enders
Net-type fenders (Type Ⅰ) are covered with a chain net, wire net or fiber net for small size fenders. Usually these nets have used-tires together with rubber sleeves for additional protection, except fiber net which has only rubber sleeves. Chain nets last longer against corrosion, while wire nets are light and more easily repaired.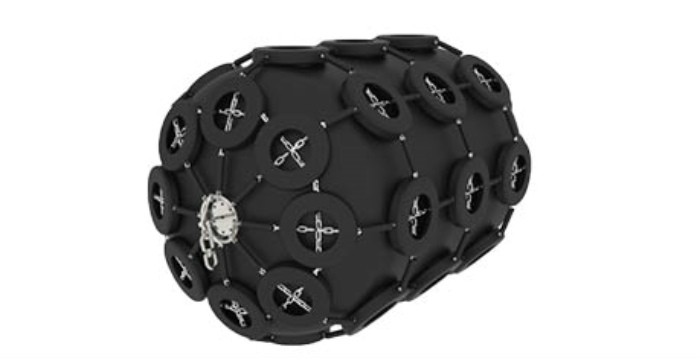 Type II—Sling Type Floating Rubber Fenders
Sling-type fenders (TypeⅡ) Φ500×1000L - Φ4500×9000L have an attachment eye on each end for lifting and installation. Handling of sling type fenders is easy due to their lightweight.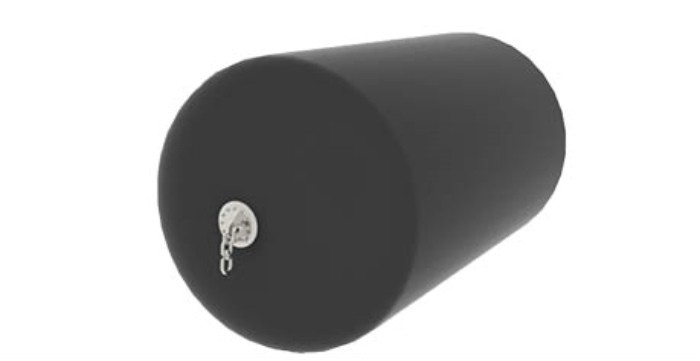 Type III—Ribbed Type Pneumatic Fenders
Ribbed type fenders have rubber humps on fender body for better protection purpose. The cushioning effect is better than sling type.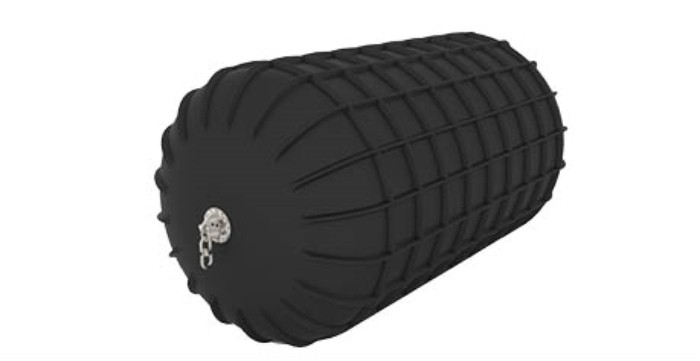 Type
IV—Rubber Mat & Rope Type Pneumatic Fenders
Rubber Mat & Rope Type adopts rubber mat, ropes and rubber tube as net for protection and cushion. I
t is one kind of sling type pneumatic fenders.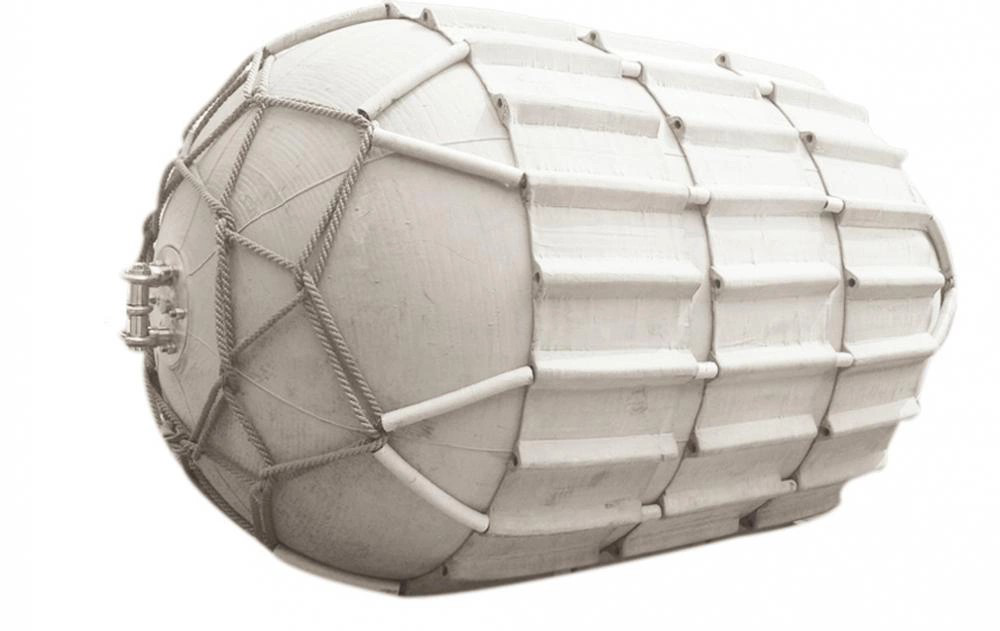 Type V—Rubber Sleeve Net Type Pneumatic Fenders
Rubber sleeve nets cover the chain net completely by strong rubber sleeves. The rubber sleeve is made of rubber reinforced with synthetic-tire-cord. The standard colors of the rubber sleeve are black and orange.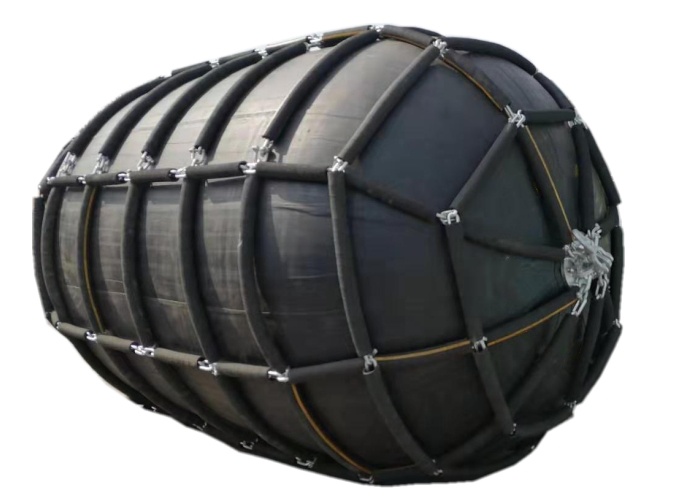 Type VI—Fiber Rope Type Floating Fenders
Fiber rope nets cover the fender body completely by strong marine ropes. The rope is made of reinforced fiber material. The colors of the fiber rope are various.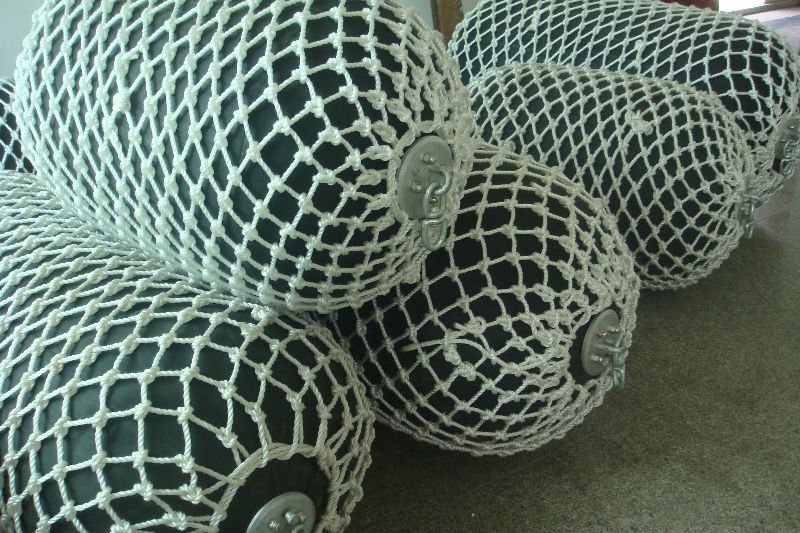 Type VII—
Aircraft Tire Chain Net
Aircraft tire chain nets use air craft tires, instead of automobile tires, to keep larger stand-off distance and enough protection for the fender body.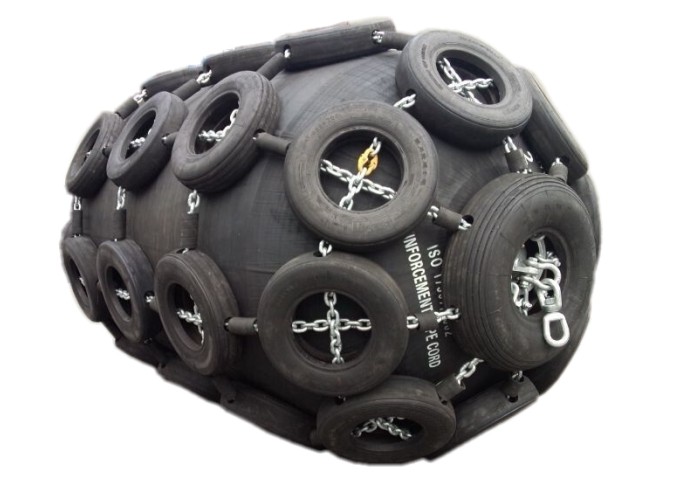 Type VIII—
Grey Rubber
, White Rubber Floating Fenders
Grey/White rubber is a specially formulated rubber with color compound added. Creamy white color can be requested instead of grey color as an alternative.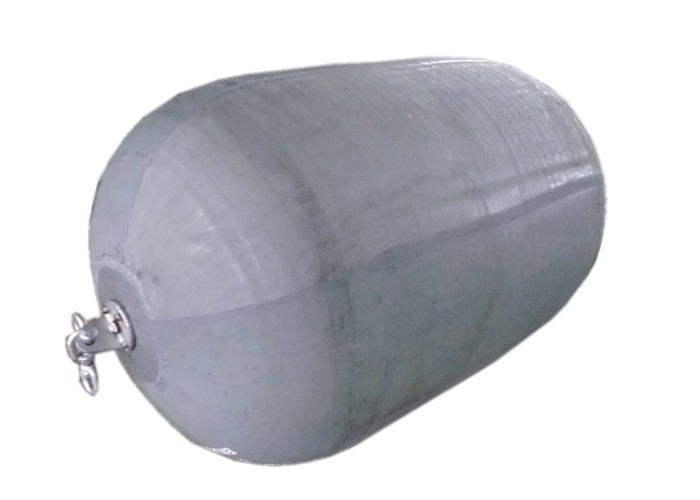 Type IX
Vertical
Hydro-pneumatic Fender
Vertical Hydro-pneumatic Pneumatic Rubber Fenders are specially designed pneumatic fenders that can be water-ballasted and installed vertically.

They are popular with vessels whose berthing point is below the water line such as catamaran ships, semi-submersibles platforms or other submersibles.